Welcome to Singapore International School @ Ciputra (SIS) in Hanoi, Vietnam.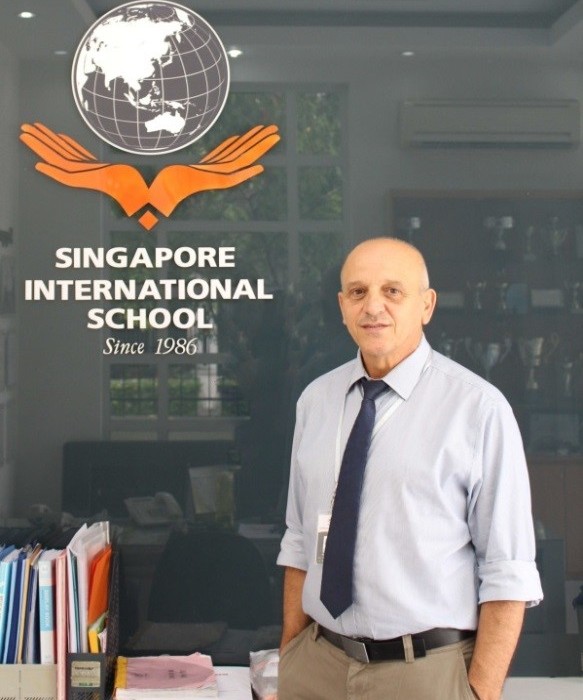 Singapore International Schools form the largest network of international schools in Vietnam.
Common to our schools is a focus on Eastern values, Western education, Global Citizens and the diverse nature of the school community means that the true spirit of internationalism flourishes here.
This blending of values and education is quite unique and cannot be found anywhere else in the country. We draw our strength in academic programming from the Singapore, Cambridge and Australian curricula.  This ensures that our students enjoy a highly regarded curriculum and a well-rounded education.
 We are committed to international standards providing internationally recognized assessments across our proven and successful study pathway:
Singapore's iPSLE Examination
Cambridge IGCSE and A Levels
American College Testing Programme
Australian Global Assessment Certificate
These various study pathways provide many options for both students and parents to consider in the long-term planning of their child's education into a post-secondary school environment
Our schools seek to nurture:
Critical thinkers.
Technologically Literate students.
Confident communications
Academic achievers.
Active and responsible citizens.
At SIS Ciputra, we have established a strong reputation in providing your children with a positive, encouraging learning environment under-pinned by high expectations of each student to achieve to the best of his or her abilities.
The teaching staff at Ciputra is our greatest resource and we are fortunate that we have such highly qualified and experienced individuals. The quality of teaching and learning within the school is first class and the students benefit from a pedagogy that helps prepare them for lives in a rapidly changing, globalised society.
One of our objectives is to ensure that students develop the skills to become lifelong learners and we work hard to ensure that students not only achieve excellent academic results but also enjoy their learning and acquire the social and emotional skills they will need throughout their adult lives.
We hope that you enjoy exploring our website which gives a flavour of the school. If you are a prospective parent and require further information please see the admissions section of the website.
Come join our community of learners and educators.
Mr.Gikas Konstadinon - SIS@Ciputra